Manish Mohan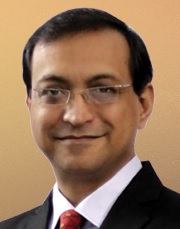 With more than two decades experience Manish is a seasoned business and operations leader and a budding entrepreneur. He has held varying responsibilities in many functional and managerial roles. Manish has managed multi-functional, culturally diverse, and nationally and internationally geographically spread teams. He has directly worked with both corporate as well as govt. agencies. Manish has a fine blend of understanding the demand and supply side of skill development industry in India.
Manish has a wide-ranging technical background and has developed and managed many technical products and projects. He has led engagements with many Global Fortune 500 companies, large orgnizations in India and both Central and State Govt agencies in India. Manish has rich experience of working across the world in countries including USA, Ireland, France, Malaysia, Singapore and Guyana as well as extensively in different parts of India.
Amongst his entrepreneurial ventures, Manish is the founder of Inverted Mushrooms, a Digital Marketing agency,  and MyGrowth360, a digital platforms the supports overall growth from student to employment. In the past, Manish Mohan was Chief Operating Officer at Sterco Digitex and has held senior positions as EVP at Wadhwani Foundation, SVP at NIIT Ltd and VP at Polaris Software Labs. He has also been a Director on the boards of NIPE Uniqua, NIIT Evolv and Element K India Pvt. Ltd.