Sreevats Gopalakrishnan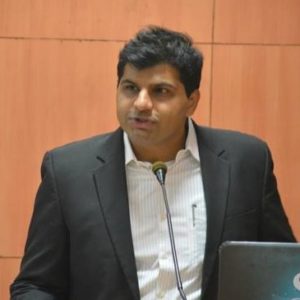 Sreevats Gopalakrishnan is Chartered Accountant with over a decade of experience. He is a Partner with KV Aiyer & Co, Chartered Accountants. Before joining the firm, he was with Price Waterhouse Coopers in the assurance vertical. His areas of practice are Risk Advisory, Management Consulting, Ind AS, Business Valuations & Advisory.
Sreevats is also a member of various Accounting Standards committees and groups of the Institute of Chartered Accountants of India.
Sreevats is a Governing Council member as the Youth Affairs Chair of Young Indians, Delhi Chapter, which is the youth forum of Confederation of Indian Industries (CII).